News and Past Events
of Scotland and Northern Ireland Branch
We always welcome news from our Scotland and Northern Ireland Branch members. If you have any news that you would like to share, then please let your Webmaster know.
Scotland and Northern Ireland Branch Burns Supper 2019
Our Branch Burns Supper was held on Saturday 2nd February 2019 at the Queen's Hotel in Perth. Over forty guests were welcomed to the event by our Chairman, Rory McPherson, before Jerome Le Roy-Lewis opened the evening by piping in the haggis. Gordon Casely addressed the haggis with enormous gusto, waving his knife around like a whirling dervish and getting the evening off to a flying start. Norman McPherson asked us to 'bow our heads' before saying Grace. This allowed the guests to tuck into a delicious supper of Cock-a-Leekie Soup, Haggis and Sticky Toffee Pudding whilst enjoying the company and 'blether' of others on the table. The meal was finished off with coffee as Chris Gillies gave the Loyal Toast. Cluny's Immortal Memory was very well received, especially given that he is 92 years old and had to speak without his top teeth in place! Douglas and Helen Barton's double act won the day as Douglas gave the Toast to the Lassies and Helen replied on the Lassies behalf. Their wit and turn of phrase kept everyone entertained and there was no doubt as to who was in charge! The raffle raised £191 and the Dingbat competition - always a popular addition to the evening - kept everyone thinking! We are very fortunate to have such a wealth of talent from within our branch members and Rory McPherson had no problem in thanking everyone for their contribution to the evening. We give enormous thanks to our Treasurer, Chris Gillies, for organising the evening so beautifully and for ensuring all the guests were so well looked after. We very much look forward to seeing our members at next year's Burns Supper.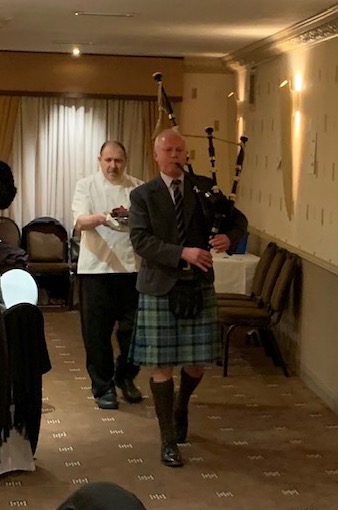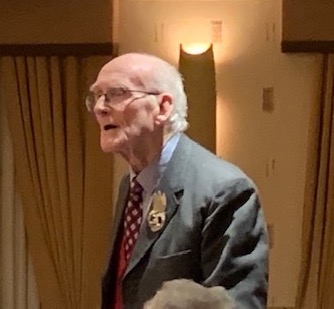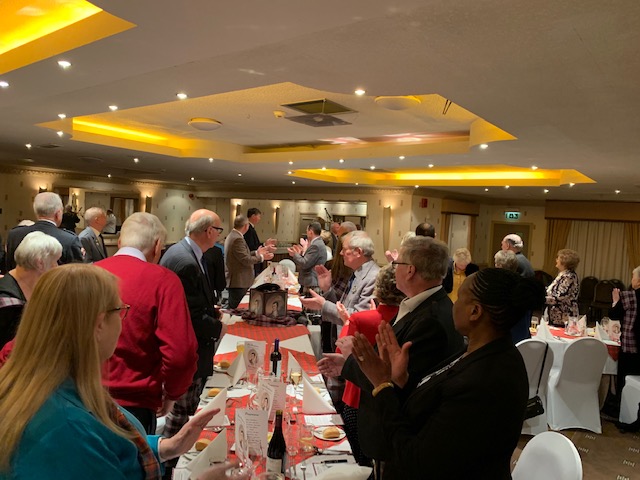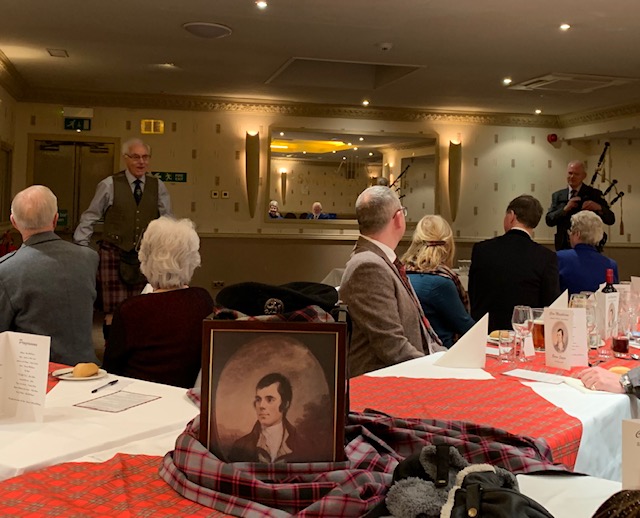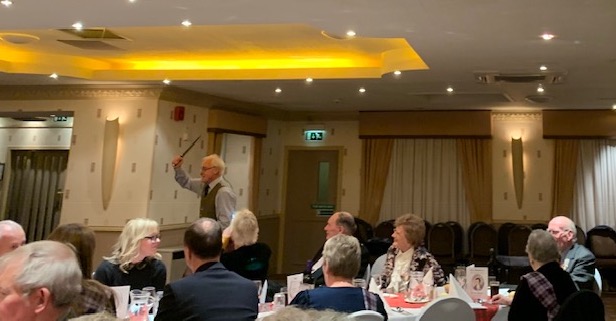 © Copyright Clan Macpherson Association 2011-2022 - All Rights Reserved