Clan Macpherson Museum - News & Events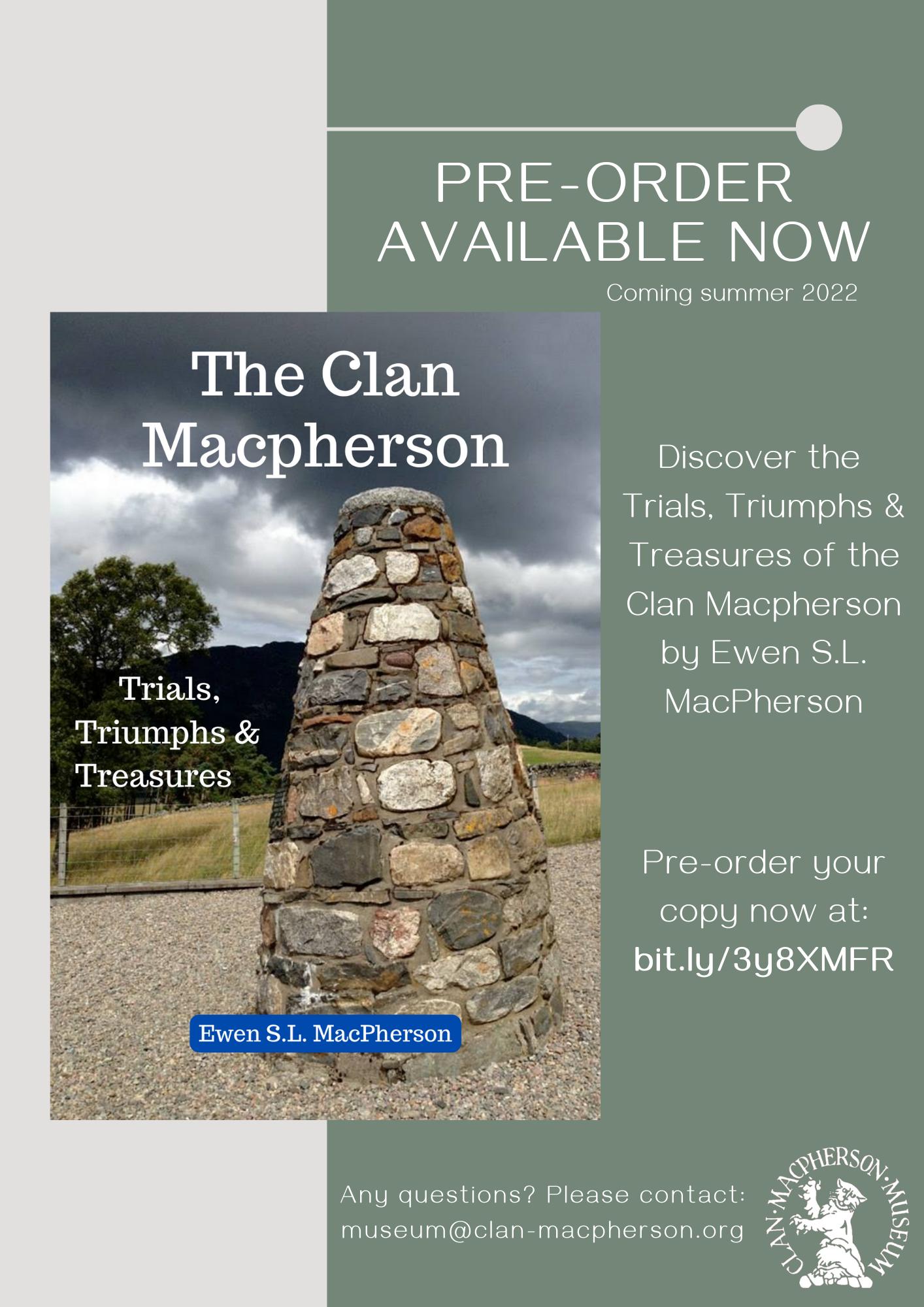 New Book by Ewen S.L. Macpherson
Coming summer 2022, 'The Clan Macpherson: Trials, Triumphs & Treasures", an amazing book by our very own Ewen S.L. MacPherson!! Available to pre-order now for just £20 using this Pre-Order Form.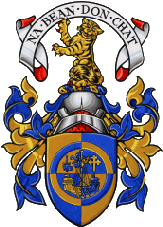 Talks at the Museum
We are thrilled to share the programme for our new free Event Series, 'Talks at the Museum'. The first talk is coming up on Saturday 26th June, 5PM UK time. Rhona Ramsay, a PhD student at the University of Stirling, will be speaking on one of the treasures of the museum, Jamie Macpherson's fiddle - please see the attached poster for more info on the content of this talk. The talks take place by zoom, and you must book through Eventbrite. You can register for Rhona's talk here: Rhona Ramsay Tickets. We hope to see many of you there!
Beginning in June we will be hosting talks connected to the museum once a month until October, and we will also be speaking at the Clan Macpherson Gathering in August, the Badenoch Heritage Festival in September, and the Highland Archaeology Festival in September/October.
Clan Museum 2021 Even Series Poster Talks at the Museum with Rhona Ramsay
TripAdvisor Award
Yes, we have been awarded the TripAdvisor Certificate of Excellence! Thank you to all our visitors for taking the trouble to post their experiences on the TripAdvisor web site.
The Macpherson Electronic Museum is now searchable
The Macpherson Electronic Museum (MEM) may now be searched based on keywords. The pages will be searched for any occurrence of the target word or words or phrase in the page title, sub-title or content.

© Copyright Clan Macpherson Association 2011-2022 - All Rights Reserved